We offer data extraction from scanned images using an intelligent document processing platform using machine learning.
We can handle every type of document, from simple forms to complex free-form documents, and every job size, from ad hoc single documents to large batch jobs requiring tough SLAs.
Any data from anywhere
Traditionally capture services and technologies have focused on processing structured documents, such as tax forms, questionnaires, etc. and semi-structured documents, such as invoices.
In all these cases the documents all have the same [structured] layout, or the required data is in roughly the same position on each [semi-structured] document layout – for example, invoices from different companies will contain the same information but have slight variations in layout.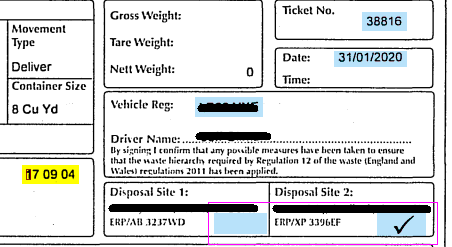 We can extend these capture capabilities to now include unstructured documents such as contracts, leases, articles, agreements, etc.
So the same data can be extracted from anywhere on a scanned image, irrespective of length, on documents from a wide variety of paper or digital-born document types regardless of the document layout.
Why is this helpful?
Well, it means that we can take a batch of, for example different invoices from a large number of suppliers, and capture data that can be used to identify and locate each document.
[See our online document retrieval demo for an example]
Fast, straight-through processing
Content can enter through any channel, in any format and can be automatically extracted, understood, and delivered to you.
For example, a proof of delivery document can be sent directly from a drivers mobile phone to our secure storage service. Within seconds it's processed, recognised, verified and uploaded either to your own system or to a dedicated cloud service.
All this can take place 24 hours and day, 7 days a week. So the delivery notes from Saturday or Sunday will be ready to view online first thing Monday morning.


If you like to know more about how you can utilise the data within your new or existing documents, please contact us for more information or a demonstration of our data capture capabilities.