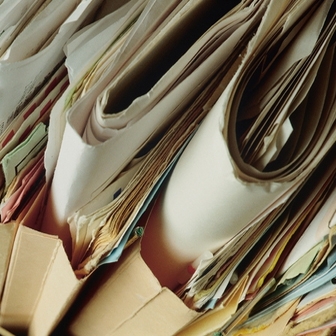 As a Professional working in the health sector working with extremely important documentation and patient medical records, you will be aware that there is often a need to back up this important information and keep confidential records for a long period of time.  Scanning these medical records creates office space, saves valuable time and also offers peace of mind knowing that they are safe with secure backup system in place.
The Benefits of Scanning Patient Records
Existing filing systems can be removed allowing better, more profitable use of the space available

Access the records within seconds, even from remote locations
Scanned records lead to enhanced clinical governance allowing rapid access to all historical records
The records are secured and can be backed up unlike paper records

Records can be integrated with your existing practice management software, such as Docman, for quick access to full patient history
Encryption adds an extra layer of security that paper records can never achieve
Scanned records can be moved between practices within minutes
In a recent survey of practice managers taken with respect to the biggest motivators to undertake a scanning project, virtually tied for first place are the reasons of: Improve Searchability, Records Security and Improvement in Processes.
Closely following are the reasons of Improving Speed of Access to Information and Reducing the Physical Footprint for the records.
Which image format is best for medical records?
The old industry standard of a multipage tiff is still a good format for a number of applications, but for medical records we stromgly recommend PDF.  Click here to see why.
Scan on Demand
Need a file back urgently?
As well as offering an urgent file retrieval service, we can scan requested files and deliver them back in an electronic format, straight to your desktop when you need them.
If you are worried that the cost of scanning is unknown then click here for information on our fixed 'per patient record' pricing – simply multiply the cost per record by the number of records you want to scan.
For more information about our Patient & Medical Records Scanning service, a reference or would like us to carry out a trial for you simply contact us and we will be more than happy to help.
Click here to have us call you back!